Serving Hope in Troubled Times……
Ms Man Lok Yan, Joyce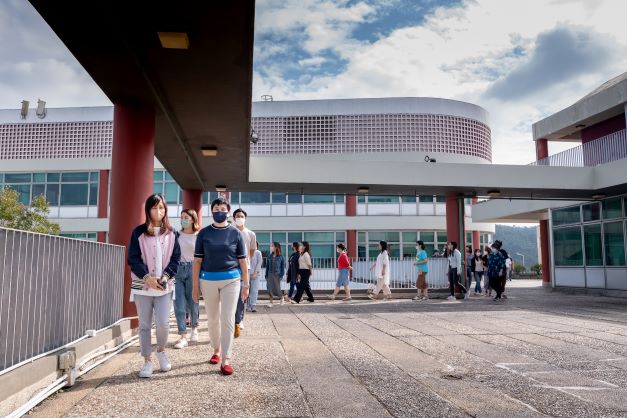 Great Poet T.S. Eliot says at the end of The Hollow Men: "This is the way the world ends / Not with a bang but a whimper!" Yet, rapid and startling changes have compounded the challenge facing young people today. Hence, it is vital for us to instill in them the right values and competency to lead a healthy, meaningful life.
Healing & Transformation
The impact of social disparities and COVID-19 adds up to aggravate PTSD and Depressive symptoms among youth in Hong Kong. Building on last year's work, "youth mental wellness" remains our key concern. In fact, coronavirus is triggering a loneliness epidemic. A recent Harvard research suggests feelings of social isolation are on the rise and that those hardest hits are older teens and young adults. It will be our goal to help lift the needs / pain by rebuilding their life and connections with one another.
Celebrating Generosity
Due to the lowering of income, donations and sponsorships accounted nearly half of our total income in 2020-21, as compared to the usual 30%. Both sales and site activities were significantly affected by social distancing measures. However, we also experienced generous and gracious support from friends and partners. As there is much uncertainty in the fundraising front, the top leadership voluntarily took a pay cut to ease cash flow. While our team is working hard to sustain the ministry, we would continue to exercise good stewardship as it is an integral part of our faith.
Emerging Leadership
Breakthrough has been a mission-driven movement since 1973 and for its continuity, not only must the younger leadership share our vision and heritage, they must also demonstrate commitment to steer our ministry and community to its next stage. Board has been managing the succession plan to ensure a smooth and well-informed process. It is with much delight that Pakkin Leung and Wilson Lam were appointed as Associate General Secretary, with effect from 1 July 2021, to strive for new development in coming years.
Amidst all uncertainties, as an organization we could not help but stumbled sometimes. Yet, your cares towards youth enable us to carry on our work with Love and Hope. As Breakthrough venture into the unknown, may we all find strength in the words of Søren Kierkegaard, "Hope is Passion for what is Possible". So, let's join hands and keep going!