Learning to Dream Again
Ms Man Lok Yan, Joyce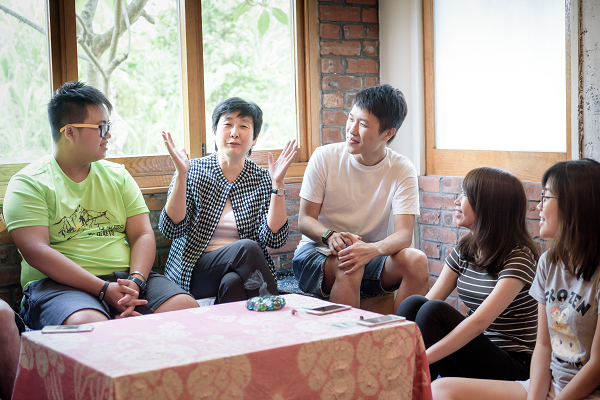 Breakthrough was initiated by the Call of Christ to serve local youths, seeking life transformation and cultural renewal through wholistic cares and development for almost 45 years. It is our dream to bring them new life and new pathway into the future.
Marking the handover 20th anniversary, our young people remain skeptical towards the social and political development of Hong Kong. At the same time, the number of youth suicides and mental cases reaches record high, exposing deep rooted issues surrounding our family and education systems. Both World Health Organization and local studies indicate that over 70% of teenaged suicide cases are related to family problems. Citing parent education, in particular, should be more widely promoted. This further affirms our effort to continue our research and work on adolescent and family, working closely with schools and partners.
Despite all the brokenness and uncertainties, there is a sense of awakening among youths. They are not only diversified in talents but also passionate in leading a more wholesome life. All these changes demand us to stop and reflect on the way and context in which we work.
Trust the dreams, for in them is hidden the gate to eternity. ~The Prophet, Kahlil Gibran
As futurist and philosopher Alvin Toffler once wrote: "The illiterate of the 21st century will not be those who cannot read and write, but those who cannot learn, unlearn, and relearn." This, I think, also applies to Breakthrough……
Earlier, UNESCO defines the four pillars of learning for the 21st century – learning to know, learning to do, learning to live together and learning to be. Education is viewed firstly in its social setting – i.e. in the light of the challenges of global interdependence, democratic participation and sustainable development.
Hence, it is crucial for us to broaden young people's outlook, knowledge and exposures. Perhaps, we should also add "learning to dream" to the list, a capacity often denied by the society of Hong Kong. However, without the possibility of dreams, there is no future.
There are those who give with joy, and that joy is their reward.~The Prophet, Kahlil Gibran
During the past 2 years, a vision to revitalize our ministry base at Jordan, the Breakthrough Centre, has slowly matured. It is our dream to build a place and platform where new ideas are converged through the integration of human community and creativity. In fact, the Breakthrough Youth Village at Shatin has dedicated to this purpose well over 20 years, and will continue to do so.
In other words, the new Cultural Space comprising our Counselling Centre, Book Gallery, Trial & Error Lab together with City Pathfinding programs is all about connecting people, cultivating ideas, caring for adolescent and parents, plus creating new possibilities for the generations to come.
We are grateful for the many encouragement plus generous support from friends and partners like you, enabling us to live out our dreams. And most importantly, to rekindle the hope and life of the young!